Ardore, Reggio Calabria
Births 1813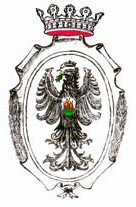 Here you will find extractions of the births recorded in Ardore for 1813. There is also one delayed birth registered from 1812. To view the actual birth act, just click on the last name.
These records may also include births recorded for the frazioni of Bombile and San Nicola. We have tried to extract the names as best as possible but as with all things, mistakes can happen.
A special thank you to Mary Harvey, originally from Ardore for taking the time to extract these records. She is researching the names Mulè, Salinitri, Nobile, Morabito, and Chinè and can be contacted through this site by using the feedback form.
To report a broken link, or make a correction, please feel free to contact me .
COMPLETE BIRTHS 1813
Act
Surname
Name
Father's Name
Mother's Name
Birth
Town
1
Iurato
Maria Clementina
Giuseppe
Rosa Todarello
1 Jan 1813
Ardore
2
Iurato
Carlo
Giuseppe
Rosa Todarello
1 Jan 1813
Ardore
3
Brizzi
Antonia Rosa
Antonino
Elisabetta Cataldo
4 Jan 1813
Ardore
4
Barbatano
Vincenzo
Giuseppe
Beatrice Nicotera
8 Jan 1813
Ardore
5
Mollica
Pasquale
Gio. Battista
Maria Ghiozzi
9 Jan 1813
Ardore
6
Catanzariti
Gio. Battista
Domenico
Rosa Todarello
11 Jan 1813
Ardore
7
D'anna
Francescantonio
Giovanni
Concetta Zappavigna
24 Jan 1813
Ardore
8
Varvaro
Rosa
Bruno
Caterina Pelle
25 Jan 1813
Ardore
9
Ameadolia
Francesca Rosa Maria
Antonio
Sarafina Raco
26 Jan 1813
Ardore
10
D'anna
Catarina
Carlo
Francesca Morabito
1 Feb 1813
Ardore
11
Mazzaferro
Rosa Beatrice
Bruno
Giuseppa Barbatano
1 Feb 1813
Ardore
12
Minici
Concetta
Saverio
Maria Cocciolo
2 Feb 1813
Ardore
13
Morabito Polito
Antonia
Bruno
Maria Cucuzza
7 Feb 1813
Ardore
14
Zappia
Anna Maria
Filippo
Rosa Neri
7 Feb 1813
Ardore
15
Pelle
Francesca
Pasquale
Concetta Varvaro
5 Feb 1813
Ardore
16
Colarchio
Maria
Gio. Battista
Giuseppa Zappavigna
8 Feb 1813
Ardore
17
Zappavigna
Giuseppantonio
Saverio
Concetta Spanò
10 Feb 1813
Ardore
18
Chiricosta
Giuseppe
Francesco Antonio
Catarina Mosolino
12 Feb 1813
Ardore
19
Chiricosta
Giuseppe
Francesco
Maria Castelvetere
13 Feb 1813
Ardore
20
Varacalli
Domincantonio
Giglio
Catarina Capogreco
16 Feb 1813
Ardore
21
Sollazzo
Maria Concetta
Vincenzo
Rosa Brizzi
17 Feb 1813
Ardore
22
Armeni
Rosa Giuseppa
Gio. Battista
Catarina Zuccalà
17 Feb 1813
Ardore
23
Progetto
Domenicantonio Giovanni
N/N
N/N
15 Feb 1813
Ardore
24
Spanò
Filippo
Bruno
Petronilla Seruci
19 Feb 1813
Ardore
25
Trimboli
Francesca
Giuseppe
Maria Sansotta
20 Feb 1813
Ardore
26
Procopio
Anna Maria
Vincenzao
Tomasina Minniti
21 Feb 1813
Ardore
27
Macri
Giulio Cesare Bernardi
Sig. Carlo
Sig.ra Antonia Sollisano
23 Feb 1813
Ardore
28
Camera
Francesca
Bruno
Rosa Morabito
24 Feb 1813
Ardore
29
Parlongo
Beatrice Petronilla
Francesco
Antonia Nocera
28 Feb 1813
Ardore
30
Spezzano
Maria
Giovanni
Francesca Bara
27 Mar 1813
Ardore
31
Armeni
Francescantonio
Domenico
Catarina Nobile
4 Mar 1813
Ardore
32
Capogreco
Agostino
Arcangelo
Elisabetta Macri
10 Mar 1813
Ardore
33
Zuccalà
Vincenzo Paolo Maria
Giuseppe
Catarina Schirripa
16 Mar 1813
Ardore
34
Trimboli
Giuseppa Rosa
Giuseppe
Antonia Andino
19 Mar 1813
Ardore
35
Morabito
Catarina
Giglio
Maria Schirripa
20 Mar 1813
Ardore
36
Filippone
Giuseppe Domenico
Saverio
Catarina Todarello
23 Mar 1813
Ardore
37
Pazzano
Vincenzo
Leopaldo
Rosa Nanni
25 Mar 1813
Ardore
38
Procopio
Vincenzo
Giuseppe
Maria Zappavigna
30 Mar 1813
Ardore
39
Cataldo
Maria Concetta
Francesco
Francesca Todarello
2 Apr 1813
Ardore
40
Mittici
Maria Fortunata
Pietro
Francesca Filippone
3 Apr 1813
Ardore
41
Romeo
Giuseppe Antonio
Bruno
Angela Galea
6 Apr 1813
Ardore
42
Pazzano
Domenico
Stefano
Rosa Morabito
6 Apr 1813
Ardore
43
Morabito
Anna Rosa Sarafina
Francesco Antonio
Maria Zappavigna
12 Apr 1813
Ardore
44
Ferrò
Rosa
Domenico
Elisabetta D'anna
16 Apr 1813
Ardore
45
Morabito
Bruno Antonio
Giuseppe
Maria Audino
15 Apr 1813
Ardore
46
Bono
Teresa Maria
Giuseppe
Rosa castelvetre
18 Apr 1813
Ardore
47
Armeni
Catarina Elisabetta
Domenico
Nunziata Basile
20 Apr 1813
Ardore
48
Brizzi
Francesca
Francesco Antonio
Giovanna Lazzarino
21 Apr 1813
Ardore
49
Arcuri
Maria
Giglio
Sarafina Marando
3 May 1813
Ardore
50
Zappavigna
Maria
Giuseppe
Rosa Giovanno
9 May 1813
Ardore
51
Spanò
Bruno Antonio
Bruno
Maria Spatolisano
11 May 1813
Ardore
52
Zappia
Maria Antonia Elisabetta
Giovanni
Francesca Castelvetre
26 May 1813
Ardore
53
Amato
Teresa Catarina
Giuseppe
Annarosa Di Greco
6 Jun 1813
Ardore
54
Napoli
Giuseppa Elisabetta
Antonio
Maria Chircosta
7 Jun 1813
Ardore
55
Lioi
Maria COncetta
Vincenzo
Maria Bova
17 Jun 1813
Ardore
56
Romeo
Gio. Battista Domenico
Pasquale
Rosa Nobile
17 Jun 1813
Ardore
57
Seruci
Catarina
Francesco Antonio
Concetta Parlongo
19 Jun 1813
Ardore
58
Frammartino
Rosa Maria
Francesco
Domenica Corieale?
26 Jun 1813
Ardore
59
Filippone
Maria
Domenico
Antonia Seruci
23 Jul 1813
Ardore
60
Grasso
Maria Catarina
Salvatore
Beatrice Procopio
24 Jul 1813
Ardore
61
Morabito Orazio
Domenico
Vincenzo
Catarina Arcuri
26 Jul 1813
Ardore
62
Zappavigna
Pietro Antonio
Giuseppe
Beatrice Scordo
27 Jul 1813
Ardore
63
Catanzariti
Rosaria
Carlo
Francesca Chiricosta
31 Jul 1813
Ardore
64
Macri
Maria Arcangela Gabriela
Sig. Giuseppe
Sig.ra Catarina Strangeo
18 Nov 1812
Ardore
65
Sollazzo
Domenico
Vincenzo
Concetta Nobile
11 Sep 1813
Ardore
66
Grillo
Rosa
Francesco
Francesca Catanzariti
10 Sep 1813
Ardore
67
Misitano
Elisabetta Michalina
Saverio
Felicia Caravalo
17 Sep 1813
Ardore
68
Napoli
Beatrice
Giuseppe
Rosa Sgambellone
20 Sep 1813
Ardore
69
Spatolisano
Maria Concetta
Bruno
Rosa Bova
21 Sep 1813
Ardore
70
Zappavigna
Vincenzo
Domenico
Elisabetta ?
7 Oct 1813
Ardore
71
Zappia
Catarina
Carlo
Teresa Cosentino
8 Oct 1813
Ardore
72
Catanzariti
Francesca
Giuseppe
Elisabetta S..eri
13 Oct 1813
Ardore
73
Talladira
Francesco Antonio Giovanni
Domenico
Antonia Marando
12 Oct 1813
Ardore
74
Nocera
Giglio Domenicantonio
Giuseppe
Elisabetta Capogreco
10 Oct 1813
Ardore
75
Pratò
Domenico
Francesco
Antonia Sollazzo
13 Oct 1813
Ardore
76
Amendolia
Antonio
Vincenzo
Antonia Minici
16 Oct 1813
Ardore
77
Zappia
Francesco Maria
Sig. Gennaro
Sig.ra Arcangela Mesiti
14 Oct 1813
Ardore
78
Cocciolo
Vincenzo
N/N
Francesca Cocciolo
18 Oct 1813
Ardore
79
Filippone
Domenico
Stefano
Elisabetta Morabito
20 Oct 1813
Ardore
80
Morabito
Rosa
Pasquale
Frasina Crisafi
21 Oct 1813
Ardore
81
Napoli
Sarafina
Gio. Battista
Antonia Zappavigna
21 Oct 1813
Ardore
82
Trimboli
Domenico Giuseppe
Antonio
Elisabetta Napoli
21 Nov 1813
Ardore
83
Sansotta
Pasquale Antonio
Vincenzo
Rosa Catanzariti
24 Nov 1813
Ardore
84
Procopio
Maria Catarina
Vincenzo
Beatrice Morabito
27 Nov 1813
Ardore
85
Giovanazzo
Giuseppe Saverio
Marcello
Antonia Zappavigna
27 Nov 1813
Ardore
86
Brizzi
Concetta Maria
Franescantonio
Antonia Pap..
29 Nov 1813
Ardore
87
Primerano
Maria Tomasina
Saverio
Catarina Galea
20 Dec 1813
Ardore
88
Brizzi
Rosa
Antonio
Elisabetta Cataldo
20 Dec 1813
Ardore
---
Africo · Agnana Calabra · Anoia · Antonimina · Ardore · Armo · Bagaladi · Bagnara Calabra · Benestare · Bianco · Bianco Nuovo · Bivongi · Bombile [Fraz. Ardore] · Bova · Bova Marina · Bovalino · Brancaleone · Bruzzano Zeffirio · Calanna · Camini · Campo Calabro · Candidoni · Cannavò[Fraz. RC] · Canolo · Caraffa del Bianco · Cardeto · Careri · Casignana · Cataforio · Caulonia · Ciminà · Cinquefrondi · Cittanova · Condofuri · Cosoleto · Delianuova · Feroleto della Chiesa · Ferruzzano · Fiumara · Galatro · Gerace · Giffone · Gioia Tauro · Gioiosa Ionica · Grotteria · Laganadi · Laureana di Borrello · Locri · Mammola · Marina di Gioiosa Ionica · Maropati · Martone · Melicuccà · Melicucco · Melito di Porto Salvo · Molochio · Monasterace · Montebello Ionico · Motta San Giovanni · Oppido Mamertina · Palizzi · Palmi · Pazzano · Placanica · Platì · Polistena · Portigliola · Reggio Calabria · Riace · Rizziconi · Roccaforte del Greco · Roccella Ionica · Roghudi · Rosarno · Samo · San Ferdinando · San Giorgio Morgeto · San Giovanni di Gerace · San Lorenzo · San Luca · San Pietro di Caridà · San Procopio · San Roberto · Sant'Agata del Bianco · Sant'Alessio in Aspromonte · Sant'Eufemia d'Aspromonte · Sant'Ilario dello Ionio · Santa Cristina d'Aspromonte · Santo Stefano in Aspromonte · Scido · Scilla · Seminara · Serrata · Siderno · Sinopoli · Staiti · Stignano · Stilo · Taurianova · Terranova Sappo Minulio · Varapodio · Villa San Giovanni