Bianco [Nuovo], Reggio Calabria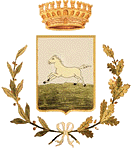 Here you will find the links of the actual images of the marriages records for Bianco Nuovo,- (now known as Bianco) Reggio Calabria from 1809- 1894. Bianco was created after the earthquake of 1783 when Bianco Vecchio was abandoned. A special thanks to, James Bianco webmaster of the Carini Exchange for taking the time to upload all these records.
To report a broken link, or add any information, please feel free to contact me.
Go to More About »
Home »
---