Ardore, Reggio Calabria
Births 1818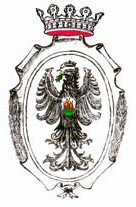 Here you will find extractions of the births recorded in Ardore for 1818. I have tried to extract the names as best as possible but as with all things, mistakes can happen. These births are indexed in the order they were recorded.
Side note: This is by far the worst year I have had to extract!
To report a broken link, or make a correction, please feel free to contact me .
COMPLETE BIRTHS 1818
Act
Surname
Name
Father's Name
Mother's Name
Birth
Town
1
Franco
Francesca Maria Giuditta
Francesci Antonio
Catrina Spatolisano
1 Jan 1818
Ardore
2
Frammartino
Francesca Antonia Maria
Francesco
Domenica Correale
2 Jan 1818
Ardore
3
Spatolisano
Domenico Giuseppe
Bruno
Rosa Bova
2 Jan 1818
Ardore
4
Zappavigna
Francesca Maria
Giuseppe
Antonia Giovanazzo
18 Jan 1818
Ardore
5
?
Giuseppe Francesco
?
Catarina Landro
20 Jan? 1818
Ardore
6
Maurelli
Maria Rosa
Francesco Antonio
Catarina Nobile
3 Feb 1818
Ardore
7
[Foundling]
Leonardo Giuseppe
Unknown
Unknown
3 Feb 1818
Ardore
8
-
-
-
1818
Ardore
9
-
-
-
1818
Ardore
10
-
-
-
1818
Ardore
11
-
-
-
1818
Ardore
12
-
-
-
-
1818
Ardore
13
-
-
-
-
1818
Ardore
14
Procopio
Giovanni Giuseppe
Filippo fu Giglio
Rosa Zappia di Giuseppe
? Feb 1818
Ardore
15
???
Giuseppa Rosa
?
Concetta Nobile?
? 1818
Ardore
16
Morabito
Carlo Giuseppe
20 Feb 1818
Ardore
17
Spanò
Beatrice Maria
Carlo
Antonia Pazzano
20? Feb 1818
Ardore
18
Cacia
Beatrice Maria
Vincenzo
Rosa Schirripa
22 Feb 1818
Ardore
19
Cocciolo
Francesco Concetta
Giuseppe
Maria Cocciolo
26 Feb 1818
Ardore
20
Todarello
Domenico
Antonio fu Bruno
Concetta Armeni
26 Feb 1818
Ardore
21
Barbatano
Antonia Rosa
Giglio
Maria Nocera
1 Mar 1818
Ardore
22
Barbatano
Fortunata Rosa
Giuseppe
Beatrice Nicotera
1 Mar 1818
Ardore
23
Zappavigna
Pietro
Francesco
Antonia Napoli
8 Feb 1818
Ardore
24
Trimboli
Maria Rosa
Giuseppe
Maria Sanzotta
11 Mar 1818
Ardore
25
Andrianò
Concetta Maria
Fortunato
Antonia Zappavigna di Pietro
15 Mar 1818
Ardore
26
Pazzano
Rosario Giuseppe
Leopolo
Rosa Nanno
15 Mar 1818
Ardore
27
Fillipone
Giuseppe Gio. Battista
Giglio
Catarina Schirrpia
18 Mar 1818
Ardore
28
Todarello
Anna Rosa
Bruno fu Domenico
Maria Procopio
26 Mar 1818
Ardore
29
Barbatano
Annunciata Maria
Antonio
Maria Cutrulla
25 Mar 1818
Ardore
30
Pazzano
Giovanna Francesca
Gio. Battista fu Domenico
Domenica Seipepe?
29 Mar 1818
Ardore
31
Todarello
Saverio Francesco Antonio
Domenico di Antonio
Rosa Spatolisano
30 Mar 1818
Ardore
32
Esposito ?
Bruno Saverio
Not Named
Not Named
31 Mar 1818
Ardore
33
Filippone
Rosa Maria
Stefano fu Bruno
Elisabetta Morabito
4 Apr 1818
Ardore
34
Ceravolo
Francesco Antonio
Vincenzo di Francesco Antonio
Francesca Primarano
5 Apr 1818
Ardore
35
Zappavigna
Maria Teresa
Giuseppe
Beatrice Scorda
6 Apr 1818
Ardore
36
Pelle
Maria Concetta
Filippo fu Vincenzo
Rosaria Seminara
7 Apr 1818
Ardore
37
Scorda
Giuseppe Giglio
Pasquale di Giglio
Maria Nobile
8 Apr 1818
Ardore
38
Castelevetre
Giuseppe Domenico
Francesco Antonio di Bruno
Maria Morabito
13 Apr 1818
Ardore
39
Zappia
Giuseppe
Filippo fu Francesco
Rosa Neri
22 Apr 1818
Ardore
40
Attanofio
Vincenzo
Not Named
Not Named
1 May 1818
Ardore
41
Procopio
Antonio Leonardo
Not Named
Elisabetta Procopio di Antonio
10 May 1818
Ardore
42
Zappavigna
Serafina Maria
Giuseppe di Francesco Antonio
Rosa Giovinazzo
24 May 1818
Ardore
43
Ferrò
Catarina
Vincenzo fu Giglio
Concetta Marando
1 Jun 1818
Ardore
44
Parlongo
Catarina
Francesco Antonio
Antonia Nocera
6 Jun 1818
Ardore
45
Spanò
Serafina Fortunata
Bruno di Pasquale
Maria Spatolisano
6 Jun 1818
Ardore
46
Iurato
Rosa Maria Tersa Petronilla
Don Giuseppe
Donna Francesca Macri
8 Jun 1818
Ardore
47
Amato
Giovanni Antonio
Giuseppe fu Francesco
Anna Rosa Greco
20 Jun 1818
Ardore
48
Brizzi
Felice Antonio
Francesco di Antonio
Francesca Bara
21 Jun 1818
Ardore
49
Garrefa
Bruno Domenico
Antonio di Domenico
Maria Pazzano
21 Jun 1818
Ardore
50
D'attilo
Maria Catarina
Giuseppe fu Vincenzo
Rosa Armeni
29 Jun 1818
Ardore
51
Brizzi
Giuseppe
Francesco Antonio di Domenico
Giovanna Lazzarino
8 Jul 1818
Ardore
52
Armeni
Domenico Antonio
Antonio fu Francesco
Maria Nobile
2 Aug 1818
Ardore
53
Bono
Francesca Maria
Giuseppe fu Francesco
Rosa Castelvetere
2 Aug 1818
Ardore
54
..?
Michelina
Domenico
Maria Galluci
5 Aug 1818
Ardore
55
Zappavigna
Michelino Giuseppe Saverio
Vincenzo fu Giuseppe
Elisabetta Car..
6 Aug 1818
Ardore
56
Olivieri ?
Domenico Filippo
Don Giuseppe
Donna Ma.Giovanna Marando
9 Aug 1818
Ardore
57
Zappia
Antonia Beatrice Francesca
Pasquale
Catarina Varacalli
28 Aug 1818
Ardore
58
Totino
Catarina Francesca
Pasquale fu Domenico
Giovanna Varacalli
27 Aug 1818
Ardore
59
Ammendolia
Domenico
Vincenzo
Antonia Minici
2 Sep 1818
Ardore
60
Mazzaferro
Giuseppe Fran. Leonardo
Bruno fu Bruno
Giuseppa Barbatano
2 Sep 1818
Ardore
61
Pelle
Elisabetta
Pasquale fu Giglio
Concetta Varvaro
5 Sep 1818
Ardore
62
Crisafi/Landro?
Vincenzo
Domenico
Rosa Landro fu Nunziato
6 Sep 1818
Ardore
63
Bran..
Pompeo Leopaldo
Sig.re Filippo
Sig.ra Giovanna Lanzo
6 Sep 1818
Ardore
64
Morabito Pinnio
Antonia
Domenico
Maria Iurato
6 Sep 1818
Ardore
65
Chiricosta
Bruno
Domenico fu Pasquale
Catarina Morabito
7 Sep 1818
Ardore
66
Capogreco
Rosaria Maria
Arcangelo
Elisabetta Macri
12 Sep 1818
Ardore
67
Taliano
Giuseppe
Domenico fu Pasquale
Catarina Pazzano
15 Sep 1818
Ardore